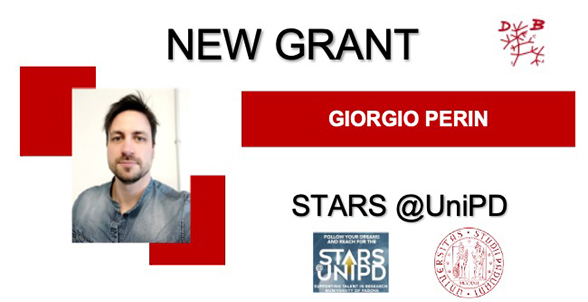 Homepage
GRANT and AWARD SERIES (Stars @UniPD): Giorgio Perin
Pubblicato il: 10.06.2022 11:15
STARS @ UNIPD _ Starting Grant
"Unraveling the Win-Win cooperation between nitrogen assimilation and photosynthesis" - WWBiomass
PI Giorgio Perin
Goal: the project aims to investigate the functional coordination between nitrogen and carbon assimilation in photosynthetic microorganisms
Biological background. Photosynthesis and nitrogen assimilation exchange metabolic resources to ensure optimal functionality in the dynamic natural environment in which metabolic inputs are intermittently provided. The two metabolisms have been investigated separately so far, disregarding the functional coordination that instead exists to ensure whole-system homeostasis.
Main goals. WWBiomass aims to exploit genetically-encoded fluorescence probes to measure the concentration in vivo of metabolites at the base of this functional coordination.
Biological significance. WWBiomass will contribute to understanding how metabolic homeostasis evolved robustness and the mechanisms by which it is achieved in photosynthetic microorganisms.
Short Biography of the PI
Giorgio Perin holds a PhD in Biochemistry and Biophysics from UNIPD (2016), where he studied microbial photosynthesis at a molecular and physiological level.
He moved to Imperial College London from 2017 to study nitrogen metabolism of photosynthetic microorganisms at a whole-system level.
In 2020 he moved back to UNIPD with a fellowship by the Italian National Academy (Lincei) to start on the research line that will be consolidated by the STARS funding programme.
---
Ultimo aggiornamento: 10.06.2022 11:26